Congressman Bill Grant – Chairman
J. W. (Bill) Grant is a former Member of the Florida State Senate and the United States Congress and his party's nominee to the U.S. Senate.
Strategic planner and motivator with over 20 years of direct governmental experience. Close relationship with present Administration.
Strong business background as founding director and Executive Committee member of commercial banks and NASDAQ traded public companies. Twice president of statewide trade organization. Senior advisor to two sovereign foreign governments and organizer of international self-help organizations. Special United States Congressional Envoy.
Elected and reelected to Florida State Senate. Chairman, Joint Legislative Management Committee. Vice-chairman: Commerce Committee and Economic, Community and Consumer Affairs. Member Committees on; Education; Appropriations; Finance and Tax; Agriculture, and; Select Committee on Tort Reform. Organizer and first Chairman, North Florida Caucus;
Elected and reelected to United States Congress from the Florida Second Congressional District. Served as member of House of Representatives leadership. Twice elected Southeastern Whip. Member: Committees on Governmental Affairs, Oversight & Investigations; Narcotics Control; Public Works and Transportation, and; Agriculture. Member, Special Task Force on Latin America. Chairman, Task Force on Offshore Pollution Control;
Nominated in statewide Florida primary as Republican candidate for United States Senate. Lost general election.
Organizing senior advisor and author of the Constitution of the United Africa Association, promoting African self-help, free-enterprise capitalism, and democracy;
Special U.S. Congressional envoy for peace and settlements to the Government of Sudan;
Presidential Advisor and Envoy for the Republic of Somalia
Co-Chairman, Dole for President Campaign
Organizer, president and CEO of MK Meridian, Inc., international conflict resolution, trade, and diplomatic advisory firm with emphasis in Eastern Europe, Africa, and the Middle East;
Founding Partner, Advantage Associates, Inc. an association of former Members of Congress, specializing in sovereign and domestic representation to all branches of the US Government;
Director of IBE Trade Group, EVP Worldwide Chemical, LLC (New York) and Project Manager with emphasis on production and transportation projects in CIS and Africa, including design, financing, permitting, and operations;
Board member and member of Executive, Audit, Personnel, and special committees of Home Intensive Care, Inc. (NASDAQ), and Royce Laboratories, Inc. (NASDAQ). Served during growth of both firms into nationwide organizations and on merger committees that successfully achieved stockholder approval and profitable sellout of both to larger companies. Board, International Asset Management Group, Inc.;
Founding president and Director of four Florida (USA) banks; unbroken record of start-up and annual profitability. Twice elected president of Florida Bankers Association and board member of National Independent Bankers Association;
Organizing Vice President and Board Member of Florida Credit Service Center, Inc., a state-wide bank servicing consortium and pioneer of credit card lending in Florida;
BS, School of Business, Florida State University, 1963
University of Florida, School of Law 1963-65
American Institute of Banking, Pre-Standard and Standard Certificates; Certified Instructor for A.I.B. courses in Banking, Pre-Law, and Negotiable Instruments.
Mr. Muhsin Al-Hashimi – President / CEO

Over 40 years of strategic planning and executive decision making experience
Member of Board of Directors of four international trading firms
Deputy to U.S. Congressional envoy Bill Grant during peace negotiations with the Government of Sudan and the development of refugee settlements
B.S. Geology, University of Baghdad, Iraq,1968.
Graduate work in Geophysics, Colorado School of Mines, Golden, Colorado, 1972.
MBA, Thunderbird School of Global Management, Glendale, Arizona 1982.
Licensed Real Estate Broker in Colorado and Georgia
1969: Instructor of Geology and Chemistry, Abu Dhabi. U.A.E. Also appointed by the Ministry of Education to negotiate with the Egyptian government for sharing educational programs between the two countries
1988: Headed negotiations between the Ritz-Carlton Corporation in Atlanta, and members of the Saudi Royal Family, that resulted in opening hotels in the western region of the Kingdom
1990: Elected Chairman of the Board for Torino Corporation, an Italian-American Automaker company.
1992 :CEO, Bandar & Saba, Ltd., a Saudi–American investment corporation. Also, an advisor to Sheikh M. Al-Rajhi Holding, with assets exceeding $20 billion
Negotiated a partnership between General Electric and the Saudis.
1993: Intr. Vice Chairman at Cedar Sinai Hospital of Los Angeles, establishing hospital's Tel-Med concept
2002: In recognition for geopolitical efforts, was introduced to President George W. Bush by Governor Jeb Bush.
Accepted the appointment of a special envoy ambassador in Africa
2005: Respectfully represented H.M.King Abdullah II of Jordan, on key infrastructure and economic development projects in conjunction with support from the Congress of the United States.
Extensive contacts network with top government officials, business leaders throughout the USA, and MENA
Presently, participating in the Iraq re-building process .
Mr. Nagi Nasr Khalil –  Vice Chairman
Mr. Nagi Nasr Khalil is an accomplished executive with over 20 years of experience as an international entrepreneur. Having started in International Import / Export throughout the Middle East and Asia, while completing his studies; he quickly established working relations with many VIP businessmen in the Gulf Cooperation Council (GCC) Countries; which empowered him to advance into many executive designations.
To date Mr. Khalil has completed numerous mergers and led countless mega projects in various countries across five continents. These dealings coupled with the leadership and corporate tasking's outlined below, has allowed Mr. Khalil to attain invaluable experience and be considered a subject matter expert in his relevant domains:
Designation:
Board Member ~ Majority share holder, founder & President of Strategic Business Initiatives
Strategic Business Initiatives
Red Sea Free Zone Operations CEO & big shareholder
Education:
Anglo College (Crystal Plus) United Kingdom Accredited Diplomas v Business Administration v International Investment New Delhi University India Bachelor of Science v Economics v Business Administration
Erea Of Experties:
Over 20 years of subject matter expertise in the below areas:
v Business Startup
v Intl. Business Administration v Joint Ventures v Mergers & Acquisitions v Intl. Investment & Financing v Strategic Planning v Business Development v Public Relations In the following (but not limited to) industries:
v Oil & Gas
v Industrial
v Agricultural
v Mining, Minerals, & Energ
Rear Admiral David J. Nash CEC, USN (RET) Partner
Nash, P.E., CEC, USN (ret.), F.ASCE, served the U.S. Navy as a commissioned civil engineer for 33 years before entering the private sector President, Dave Nash and Associates, LLC  https://www.davenash-intl.com
Adm. Nash created and managed the largest Reconstruction Program ever attempted by the US Government outside its borders. During a 14 month engagement in Iraq he designed and directed the Program Management Office's $18.4 billion for Iraq rebuilding effort. Admiral Nash served the U.S. Navy as a commissioned civil engineer for 33 years before entering the Private sector.
During his 44 year career, he has gained extensive management experience and knowledge in program management, facility design, construction, logistics and facility maintenance. He is a professional engineer with hands-on experience at all program and project levels, including multi-million dollar complexes and multi-billion dollar infrastructure reconstruction programs. Earlier in his career, Adm. Nash was responsible for management oversight of the U.S. Navy's near-$10 billion in facilities. Later, as president of PB Buildings, he contributed the vision and program design of the award-winning, efficiency-creating $1 billion new engineering center for General Motors.
He was recognized as one of the top 25 newsmakers by the prestigious Engineering News-Record magazine during 2004. Adm. Nash brings some of the world's top experience as a program management expert, with experience in some of the world's largest and most complex situations. He provides Firstar with incomparable seasoned leadership and knowledge of so many arenas. In this episode, Dave discusses the importance of leadership as a key attribute of successful engineers as well as the need for sustainable renewal of U.S. infrastructure and the accompanying political will to stay the course. He also highlights some of the unique international challenges he faced during his experiences in Iraq.
Osama A. Hammadi Al Heeti / Partner -Iraq Operations
A results-driven, dedicated professional with solid experience in the Oil and Gas Industry, serving the Iraqi oil & gas industry through engineered solutions contributing to Iraq's wealth & welfare.
SUMMARY OF QUALIFICATIONS
Over 40 years of experience working as Petroleum Engineer in industrial public services in Iraq rising to the top as Minister of Oil from 1991-1993
Extensive experience performing Planning, Financing, and Implementing Mega-Projects
Solid knowledge of Iraq's oil and gas industry, especially in refining industry
Possess B.SC Degree in petroleum & gas engineering as well as MBA
Proven ability to setup and build a solid business worldwide
PROFESSIONAL EXPERIENCE
2011 – To date – Founder and Chairman of the Board _ PETROMEEN for engineering design, trading & General Contracting
1999 – To date – Founder and President of STC (Specialized Manufacturing Trading & Consulting Co.)
1993 – 1999 – Advisor to the Ministry of Oil, Ministry of Industry, and Ministry of Housing and Construction for technical, industrial and business support and consultancy
1991 – 1993 – Minister of Oil – Ministry of Oil – Baghdad
1987 – 1991 – Director General of the Technical Corporation for Special Projects: Ex ecution of the Special Refinery and Petrochemical Project No#2. Total Budget of $ 4.5 billion USD
1983 – 1987 – Ministry of Industry – Baghdad: Senior Undersecretary of the Ministry of Industry;
1981 – 1983 – Ministry of Industry – Baghdad: President of the State Organization of Construction Materials
1980 – 1981 – Ministry of Industry – Baghdad: President of State Organization of Industrial Design and Construction SOIDC
1978 – 1980 – Ministry of Industry – Baghdad: Director General of Projects Department of the Organization of Industrial Design and Construction – SOIDC
1972 – 1973 – Ministry of Oil – Kirkuk: Manager of the North Gas Plant
1970 – 1972 – Ministry of Oil – Baghdad: Process Engineer at Daura Refinery
1969 – 1970 – Ministry of Oil – Basra: Resident Engineer at Rumaila Field – National Oil Company
1967 – 1969 – Ministry of Oil – Kirkuk: Process Engineer of the North Gas Plant
EDUCATION
Bachelor of Science Degree in petroleum & gas engineering – Louisiana Polytechnic University / USA, MBA from Williamsburg University
Mr. Bob Minkewicz Senior VP – Contracting Dept 
Lieutenant Colonel with 20 years of Active Duty, and 16 years of Reserve Duty experience.  He has extensive experience in planning. implementing, and managing large scale operations.  He was employed in executive staff positions on large US government contracts in Kuwait and Afghanistan.
Bob is a graduate of the US Military Academy and has a BS degree in Engineering.
Operations Director for $452 Million of US Government contracted services associated with equipment worth over $2 Billion
Business Development Manager for $110M International and US Government auto services company
Established business partnerships for participation in $23B US Government EAGLE program
Coordinated activities among Logistics, Quality Assurance, Property Management, Physical Security, Information Technology Services, Safety, Health, and Environmental programs within various US Government contracts
Planned and executed numerous large scale military operations in the US and Overseas
Mr. Walid Issa Taha / Partner – Iraq Operation
Taha & Partners Group , established in 1988 is one of the leading privately-owned companies in Iraq that consists of a group of well-established strong Since the Democratic changes that started in 2003, Taha & Partners Group has faced several challenges in the process of rebuilding the new Iraq.
The repercussions of the old dictatorial regime had left behind a weak and incompetent private sector lacking high standards in engineering, advanced technological tools and skilled human resources urging Taha & Partners Group to take necessary steps toward immediate advance.
Mr. Salah Y. Gizeer, / Executive Vice President
Former Cabinet Minister of Electricity. Mr. Gizeer knows firsthand the issues and problems of Electrical Systems. He spent over 35 years in public service, rising to the top as Minister of Electricity from 1999 to 2001.
Mr. Gizeer holds a degree in Electrical Engineering, his extensive Management experience and knowledge of Iraq's electrical systems gives him a unique ability to find effective and efficient solutions to the problems of Electrical Systems.
Prior to the creation of a separate Ministry of Electricity, Mr. Gizeer was Director General of many and varied Projects in the Ministry of Industry. Mr. Gizeer brings to Firstar a wealth of industrial knowledge.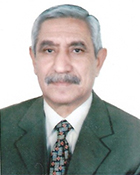 Dr. Farazdaq Al-Haddad / Advisor for Oil & Gas Division
Head Gas & Oil projects and Geological exploration.
Dr. Al-Haddad , former Chairman of Iraqi Geological Society. Graduated with B.Sc. degree in Geology from the University of Baghdad in 1968 and a Ph.D. degree in Geophysics from University of Glasgow (UK) in 1977.
Head of different departments (Research & Development, Data Base & Technical Drawing, Exploration Field Operation).
Deputy of the Director General of the Oil Exploration Company, and then joined Ishtar and Antemina oil service companies as a Deputy General Manager.
Geology, Geophysics, and Reservoir Issues of Iraq Consultation for CHEVRON
Deputy General Manager & Upstream Consultant – Antemina & Ishtar Oil Service Company (Baghdad-Iraq).
Deputy of the Director General of the Oil Exploration– Ministry of Oil.
Chief Geophysicist "Documentation" Department).
Chief Geophysicist – Office of the D.G. of Oil Exploration Company – (Planning of special projects, site selections "as power plants", preparing of contracts, Economic Evaluation of special projects
Dr. Al-Hadad has over 20 Geological and Geophysical publications.
Presently, he is an advisor to Firstar Int Group.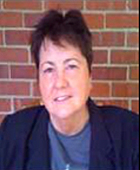 Ms. Peggy Zuber / Procurement Director, C.P.M.
 Retired US Military, US Navy and US Army Reserves. Over 15 years' experience in procurement, subcontracts and supply chain management, domestic and  international. Experience in supporting projects such as: LOGCAP, US Army Corp of Engineers, USAID, Reconstruction of Iraq, Oil and Gas, Construction,  Water and   Waste-water, Infrastructure and US Military.
 Bachelor of Science degree in Business Management and Associates in      Purchasing and Materials Management, Certified Purchasing Manager  Certification with Institute of Supply Management and Member of National Contract Management Association.
As a Manager –Director of Procurement, Ms. Zuber assisted the following  entities:
• Cherokee Nation Entertainment, L-3 Communications, Willbros Engineering Inc, Tulsa, Oklahoma. Overland Pass
• Natural Gas Pipeline . Muscat Oman construction project. Parsons-  Experience on USAID and US Army Corp of Engineers Construction projects:  oil, water and infrastructure, Iraq, Jordan
• Huntsville, AL. Halliburton/ KBR, Logistics Civil Augmentation Program    III .Lufthansa Technik,
• Omni Air Int'l , Parker Drilling, City of Tulsa
Mr. Duan Jiayi /Director -China & Far East Operations
A dynamic Chinese international businessman with years of work in the international arena particularly with the Infrastructure and mining projects . Several corporations have depended on Mr. Jiayi as a consultant and advisor for within the international market.
Mr.Jiayi compiles a strong experience in cooperative engineering and relationship with many State-owned and private enterprises in China.
During his last few years, Mr. Jiayi was directly involved and supervised several Chinese corporations with many major infrastructure projects in Ghana, Nigeria, Cameroon, Indonesia, `Thailand and East Europe.
Mr. Jiayi earned his master's degree in international business from Coventry University, UK.
Mustafa Sehli / Director of Middle East Operations
Mr. Mustafa Sehli is a well-known global entrepreneur with an unparalleled unique network reaching the highest levels of government and business. He fostered over decades of entrepreneurship and investment with proven and lengthy track record of connecting businesses across the globe leading to a successful ventures and increased profitability.
Additionally, Mr. Sehli compile a unique -strong network within all of the Middle East, north Africa and notably China with over 25 years of experience in international business growth, development and transformations, operations and governance.
He helped several international organizations positioning themselves in the Middle East and China markets through strategic partnerships or direct presence.
Mr Sehli was educated in the USA, with a bachelor's degree in political science and a Master's in International relations from The University of San Diego.
On a personal achievement , Mr. Sehli is the Captain of the Scotland National Clay Shooting Team .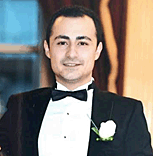 Mr. Harun Hakan Erdem / International Business development
A successful young businessman, Harun Hakan Erdem received his bachelor's degree in Business Administration (B.A) from Yeditepe University. Mr. Erdem started his Professional Career as a consultant at PricewaterhouseCoopers (Pwc).
Participating in two different audit projects. Eurasia Tunnel Construction Project financed by Korea Exim Bank, European Investment Bank (EIB) and European Bank for Reconstruction and Development (EBRD) Istanbul, Turkey and was constructed by Korean and Turkish Contractors. `another project was digital software development company.
In 2016, Mr. Erdem joined HA-EM Eng & Cons. B.V. and worked in different positions on both infrastructure and superstructure construction projects.
Mr. Erdem was a key player in constructing a partnership between Firstar International Group and HA-EM Eng. & Cons.
Mr. Erdem now supervising Africa's infrastructure projects operations.
Mr. Denis Jubinville / Director of Aviation Department
A polished, results-driven aerospace sales professional with two decades of industry experience, Denis serves concurrently as Director of Firstar Aviation and as Managing Partner, with a reputable national aviation corporation., a business aviation consulting and brokerage firm.
Previously he was Sales Director for Bombardier Aerospace (2011-2014) and Bombardier Flexjet (2005-2011), after serving as Marketing Manager (1999-2005) and Business Analyst (1997-1999).
Born in Ottawa, Canada and fluent in three languages, he lived in Africa during his teen years (1981-84) and completed his MBA at ESADE in Barcelona, Spain (1997).
He combines an extensive knowledge of aircraft markets, specifications, performance and costs with strong financial analysis skills to help his clients make better informed, data-driven decisions focused on long-term outcomes. His proven approach centers on responsiveness, attention to details and ultimately, impeccable execution.
Qays Ayad Jihad / Chief Engineering Department
Prior to joining Firstar and through his impressive engineering career, Mr. Ayad has helped several contracting companies in Iraq as a chief engineer, project supervisor or a consultant. Among those companies :
Alkarama Co. for maintenance refrigeration and air conditioning
Al Usol company (Daikin and Esab)
Areen Al harith Co.
Al-Murtagaz company
Al-Rumaidha company-AL- Jawf company
Among other projects, Mr. Ayad has implemented or supervised:
Projects of power transmission in Diwaniya province. (6 line feeders towers and cable
Power transmission in Mesan province. (7 line feeders towers and cable)
Bab-Alkhan project electric distribution in Karbala province Al-Rumaidha company
Supplying (100 KM) 132KV cable with its accessories to MOE
(300 KM) 132KV cable with its accessories to MOE Leader cable
Supplying (80 KM) 132KV cable with its accessories to MOE
Project of air Compressor rehabilitation (Joy)Almansour Co.
Projects of power transmission feeders in Basra province
Project of supply and installation air turbine in Almansour Co.
Projects of power transmission in Nasiriyah province
Mr. Ayad is a graduate from the Technical University in Baghdad- Iraq with a B.SC. in Mechanical Engineering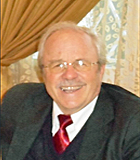 Mr. Scott Johnson / Director of Business Development in North Africa
With a long, successful career in business development of bank products-industrial- agricultural products- and in the capacity building of banks, government ministries. Johnson has worked in several French-speaking Sub-Saharan countries, in North Africa and the Middle East.
He has worked as a contractor for several US Government agencies including the US Departments of State (USAID), Defense and Commerce as well as for the World Bank and the Japanese International Cooperation Agency.
Mr. Johnson is a graduate of Oberlin College in Ohio with a BA in Liberal Arts, he has a Master in International Affairs (M.I.A.) from Ohio University and an MBA in International Management from the Thunderbird School of Global Management.
He diplomas in Professional Consulting from the El Amouri Institute in Tunis, Tunisia and in Business leadership Coaching from the Coaching Companion firm in Malmoe, Sweden.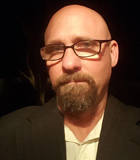 Mr.John Brau / Director of Logistics Operations
Retired US Army Colonel with 29 years of commissioned service as an infantryman
LOGISTICS OPERATIONS MANAGEMENT –
28 years of logistical, operational, and analytical experience; 12 years of executive leadership experience Purchased, maintained, and accounted for hundreds of millions of dollars' worth of equipment.
Planned, prepared and executed complex logistical support of disaster relief operations including the 2010 Haiti earthquake and 2005 Pakistan earthquake .
Winning team builder; expert at developing personnel and maximizing organizational productivity; adept at establishing goals and inspiring team achievement.
Transporter, logistician, and Operations Research Systems Analyst (ORSA).
Disaster Relief (HADR) operations, and combat operations. Utilized ORSA skills to optimize intratheater airlift in US Central Command's (CENTCOM).
Deputy Director Transportation Command's (TRANSCOM) Analysis Center
Mr. Jorge Kwasi Nassar / V.P of West and Central African Business Development
Mr. Nassar a well-respected international financier, born in Ghana, West Africa and grew up in the Soviet Union. Due to his father's diplomatic mission.
Mr. Jorge had the opportunity to live and study in France, Netherlands, UK and the USA. Jorge attended Royal Academy of Arts in The Hague, Netherlands and acquired BA in Architectural and Structural Engineering. Later, he moved to California, USA and did Associate in Psychology. Jorge established his own company (Nazza Group Inc.) as a Real Estate Private investor.
He was in Real Estate business for more than 15yrs. He relocated to Connecticut to work for a Saudi company (Aramco) helping in as an intermediary for Asian Crude Oil buyers. Jorge is currently in Ghana as the CEO of Rassan Farms.
Dr. Adnan Jasim, Ph.D / Director of Design of Oil & Gas Projects
Dr. Jasim is considered among the top professional with over 40 years experience in the Oil & Gas industries.
-MSc. In Mech. Eng. Subject: Turbo machinery , From Liverpool University United Kingdom , YR 1978
-Ph.D. Degree In Gas Turbines From Bath University , United Kingdom YR 1983
1968 : Received initial training in Iraqi Petroleum Co. ( I.P.C. ) in Iraq / Kirkuk .
1968 – 1976 : Served as maintenance engineer in Dora oil refinery ,in Baghdad sample work includes: Piping welding, Fabrication of spools, hydro testing of repaired pipes and valves.
1983 – 2006 : Working for State Co. For Oil Projects (S.C.O.P) in design office. The work includes :Design – Procurement – Construction of oil projects such as chemical process plants, Degassing stations, Pipelines.
2009-2017 : working for SCOP, expert in design directorate ( contract employee).
A number of programs written in Fortran language to help solving problems of piping design and flexibility Programs used to solve problems in the design of pressure vessels and storage tanks, which is based on ANSI and ASME standards. ISO 9000 Total
TECHNIP GROUP Presentation On Project Planning and Estimation and Cost Control ,Baghdad
Technical Seminar on Seamless and Welded Line pipe, Coating and Casing Tubing and Drill Pipe. SCOP & THYSSEN STAHLUNION GmbH
Piping Project Specifications Analysis , SCOP internal report & Piping flexibility Analysis & Design of Oil Projects
Lecturing in Fluid Mechanics – Thermodynamics – Power Plants and Propulsion
Sayeed Jihad Al-Hashimi / Chief P.R. Officer

A successful entrepreneur businessman with over 30 years market place experience in Iraq. In the mid-eighties, Mr. Al-Hashimi was the Mayor of Al-Seiba province in Basrah, South Iraq and now considered as one of the most respected tribal heads in Iraq.
In addition to his wide business knowledge, Mr. Al-Hashimi enjoys a wealth of life spectrum helping Firstar in needed negotiation with tribal leaders.
Mr. John Grenville Stone / Director of Operations in UK
John has worked for over 42 years in the Construction Industry, predominantly in the UK, Middle East and South-East Asia with senior management experience on a diverse range of Rail, Civil Engineering, and Building (including PPP).
Financially aware, and able to utilize well developed analytical skills, to support strategic planning, and maximize project profitability and has excellent negotiating skills
A natural leader and team worker with high personal standards, and an open and creative approach to management. Able to use a strong personality to provide the drive on any project. John has an in-depth knowledge of QA/QC matters, including the establishment and implementation of management systems to meet ISO requirements, and a comprehensive practical working knowledge, of "Power Project.
In addition to his native English spoken, John is fluent in Bahasa Indonesian & Malay, and average in French