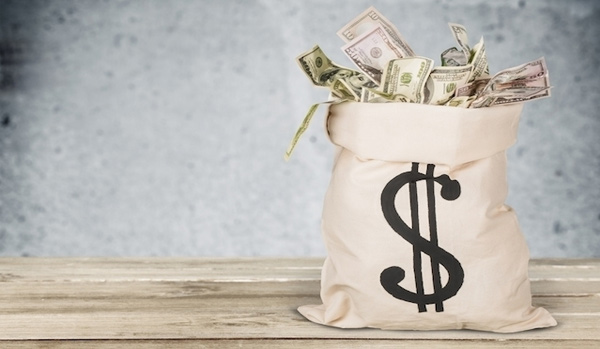 Firstar is a multi-national global professional service providing customized human capital solutions on a managed, outsourced, project, project-to-hire, contingent and retained full-time search basis. With our exponential growth and driven by client demand, our product offerings have widened and today we also service clients and candidates in the areas contracting, development, management and information technology.
In arranging Projects financing, Firstar focuses on Private and government sector in the developing countries. We leverage our products and services—as well as products and services of other institutions across the globe to create markets that address the biggest development challenges of our time. We apply our financial resources, technical expertise, global experience, and innovative thinking to help our clients and partners overcome financial, operational, and other challenges.
Engineering, procurement and construction (EPC) contract
The most common project finance construction contract is the engineering, procurement and construction (EPC) contract. An EPC contract generally provides for the obligation of the contractor to build and deliver the project facilities on a fixed price, turnkey basis, i.e., at a certain pre-determined fixed price, by a certain date, in accordance with certain specifications, and with certain performance warranties.
We raise finance for our clients from our own extensive global network of internationally accredited finance sources including hedge funds, institutional investors, investment banks, investor clubs, money market funds, mutual funds, pension funds and venture capital firms.
Neither we, nor our associates, charge any form of up-front finance finders fees or finance introduction fees. We are strictly success-fee based.
With more than three decades of senior underwriting experience at some of the world's biggest banks, our directors give us unparalleled underwriting expertise coupled with the strength derived from having many of the world's top lenders and financial institutions as strategic partners. From that foundation, we develop some of the most innovative project funding solutions and source unique project funding alternatives through capital markets and lenders worldwide. We also enhance our client's project with the capabilities of a global funding team with a history of successfully funding some of the most challenging and complex international financing projects in the world.
We offer an international project development service in which we supply industry-leading professionals including architects, managers, master planners and operators who have the proven experience and world-class expertise required to maximize our clients project's potential.
Our international project development service includes the provision of marketing feasibility studies, financial feasibility studies, business plans, budget development, due diligence, environmental and social impact assessments, master planning, planning permission submission and operational and management audits.
International Project Territories
Our associates have financed and developed projects in almost sixty countries worldwide. Since our operations are global in scope, we look forward to hearing from potential clients in the following countries and territories:
Africa: Algeria, Angola, Botswana, Cameroon, Congo, Egypt, Ethiopia, Gambia, Ghana, Iraq, Kenya, Libya, Morocco, Mozambique, Namibia, South Africa, Sudan, Swaziland, Tanzania, Tunisia, Uganda, Zambia.
Americas: Argentina, Belize, Bolivia, Brazil, Canada, Chile, Colombia, Costa Rica, Cuba, Ecuador, El Salvador, French Guiana, Guatemala, Guyana, Honduras, Mexico, Nicaragua, Panama, Paraguay, Peru, Surinam, Uruguay, USA, Venezuela.
Asia: Armenia, Azerbaijan, Cambodia, China, Georgia, Hong Kong, India, Indonesia, Iran, Japan, Laos, Macau, Malaysia, Pakistan, Russia, Singapore, South Korea, Taiwan, Thailand, Turkey, Turkmenistan, Vietnam.
Caribbean and Atlantic: Antigua, Bahamas, Barbados, British Virgin Islands, Cayman Islands, Dominica, Dominican Republic, Grenada, Jamaica, Puerto Rico, St Kitts & Nevis, St Lucia, St Vincent and the Grenadines, Trinidad & Tobago, Turks & Caicos Islands, US Virgin Islands.
Europe: Albania, Andorra, Austria, Belarus, Belgium, Bosnia Herzegovina, Bulgaria, Channel Islands, Crete, Croatia, Cyprus, Czech Republic, Denmark, Estonia, Finland, France, Germany, Gibraltar, Greece, Hungary, Iceland, Ireland, Isle of Man, Italy, Kaliningrad, Latvia, Liechtenstein, Lithuania, Luxembourg, Macedonia, Majorca, Malta, Moldova, Monaco, Montenegro, Netherlands, Norway, Poland, Portugal, Romania, San Marino, Serbia, Slovakia, Slovenia, Spain, Sweden, Switzerland, UK, Ukraine.
Indian Ocean: Madagascar, Maldives, Mauritius, Seychelles, Sri Lanka.
Middle East: Bahrain, Dubai, Jordan, Kuwait, Lebanon, Oman, Palestine, Qatar, Saudi Arabia, Syria, UAE United Arab Emirates, Yemen.
Oceania and Pacific: Australia, Fiji, Micronesia, New Caledonia, New Zealand, Philippines, Samoa, Solomon Islands.
We offer our services in many other territories, countries and regions worldwide.