Message from the President
After four decades of suppression due to wars, sanctions and hard times, Iraq is now racing against time to catch up with the rest of the world with rapid developments and a positive rebuilding process. Iraq and its people truly deserve basic human needs in order for democracy and freedom to flourish. Firstar has assembled a world-class talented team and, with the help of our affiliated international partners, our services to Iraq would be second to none.
Firstar is committed to providing Oilfield Services, reliable electricity, clean water and healthy sanitation services, quality infrastructure, commercial, Logistics, Transpiration, industrial and residential construction.
No matter how large or small our role is in a project, our mission is to exceed our clients expectations in every way possible in the lowest competitive price . Our history is defined by hundreds of successful projects. Our future is defined by the success of your next project.
Firstar strives to improve the lives of our people in Iraq.
Cordially,
Muhsin Al-Hashimi
President / CEO Firstar International Group, USA
President / CEO Al Najem Al Awal for General Trading / Iraq
Chairman / DE-TECK Germany
V. Chairman / RED SEA, UAE
In Iraq, Firstar has formed Joint Ventures with a major renowned Iraqi contracting company STC. With offices in Kirkuk, Baghdad & Basra.
Together and as one integrated team, we believe we are well placed with experience, capabilities and unmatched performances to serve our international clients.
Technical and Administrative Staff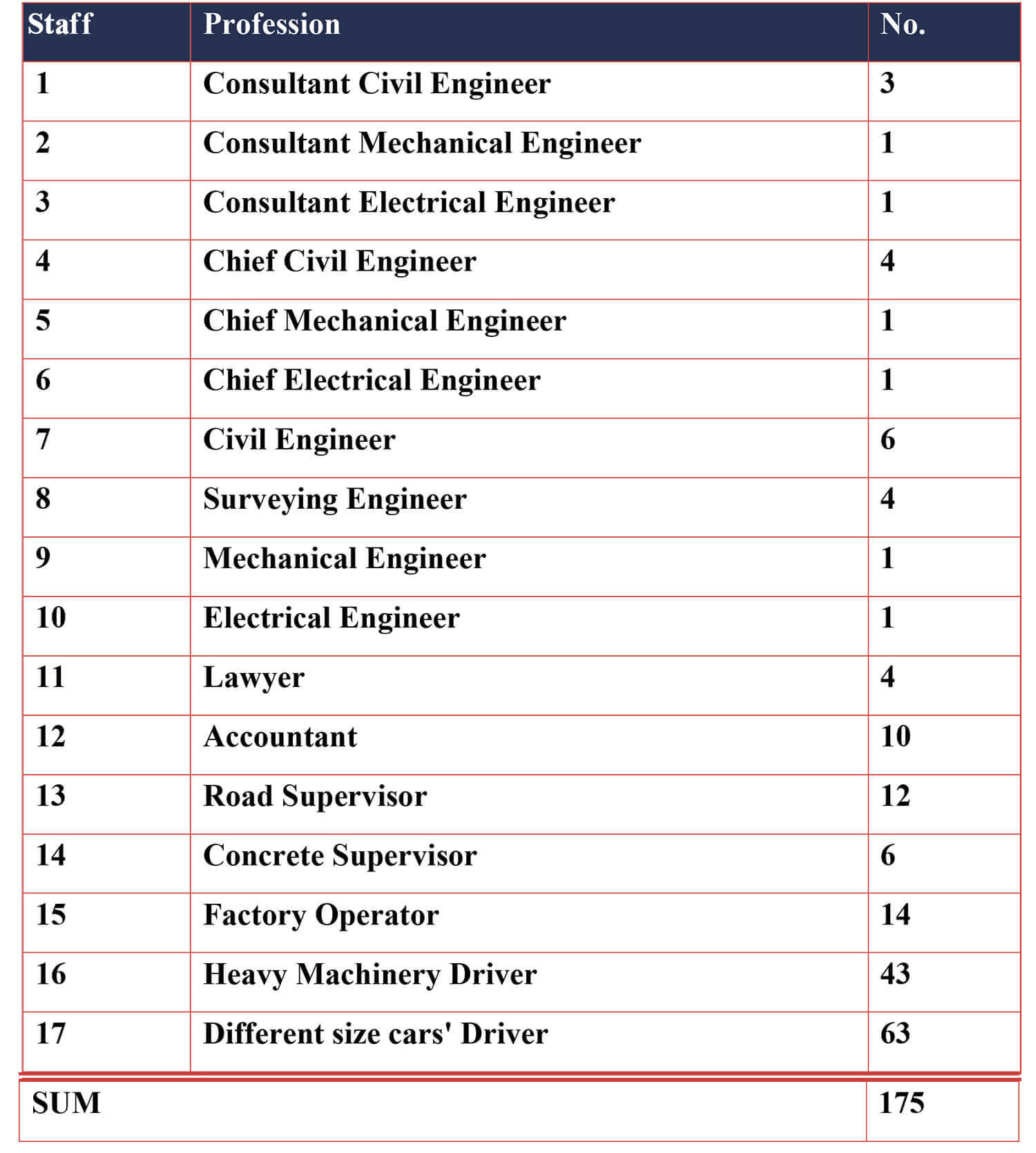 (3) Mixers with all specialized cadre
(1) Concrete pump
(2) Water tankers
(6) Hitachi Excavators
(2) Komatsu Bulldozers 65
(4) Mercedes Dump Trucks
(4) Loaders
(2) Caterpillar Graders
(1) Loader Tanker
(3) Bus cars
(3) Private cars
(1) Motorcycle
(6) Sakai Roller
(10) Mercedes Trucks
(2) Mercedes Tankers
(5) Mercedes Tanker for pitch transport
Firstar has an agreement with a rental company, which has more than 275 construction equipment to be used for its construction projects.