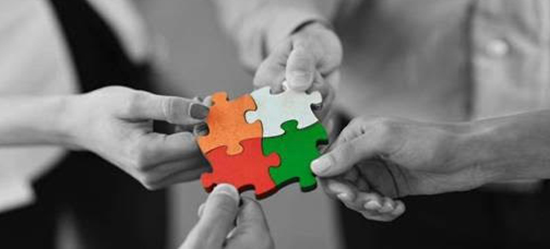 Global Consulting
Firstar provides superior services to clients around the world
Success comes from working together
We are bringing the right people together in the right place at the right time Firstar is a higher- accountability firm, matching the experience and skills of professionals to individual hands-on teams, constantly working ahead of plans.
Firstar can assist in organizational change management for construction firms or owner organizations focused on infrastructure and facilities. We can provide assistance in making lasting, positive change to existing organizations as well as helping to form new organizations that have a new mission or responsibility. Assistance can include help with:
Strategic planning to implementation of a new organization to implementation of new programs and project management systems.
Facilitating the creation of integrated delivery teams.
Providing partnership on programs and projects.
As experts in governance in the public and private sectors, members of the Firstar team can assist clients in security matters, including assessment and other security-related concerns.
Large Infrastructure Program and Project Management
Firstar provides consulting services and expertise to owners and contractors as they conceive, plan, and undertake large infrastructure programs and projects throughout the world. Consulting services include help with preparing the Program Management Plan (PMP), which we believe is the foundation of all successful programs.
Firstar's PMP supports all aspects of Program Management including program definition, acquisition planning, work breakdown structure, conceptual cost estimating, design management, risk management planning, and organization to shape the program toward success.
We offer construction management, serving as a representative of the owner, to assist with procurement, construction management oversight, project controls, project management, quality assurance, and safety oversight. Firstar's experienced professionals can facilitate development of integrated delivery teams where owners, designers and constructors collaborate as equals to successfully deliver the program or project. Through consultation and implementation assistance in the selection and installation of program management systems, Firstar helps owners and contractors control costs, adhere to scope, and stay on schedule, thereby ensuring project success. Finally, Firstar can assist to ensure sustainable facilities.
Firstar's Six Strategic Fields

This service is provided to investors, entrepreneurs and capital investment firms looking to invest or locate financing for projects primarily in alternative energy areas or infrastructure initiatives, including energy projects such as solar and wind. Firstar can assist in the following areas:
Accomplishing due diligence on contemplated projects or contemplated acquisitions of other companies.
Undertaking feasibility studies for projects throughout the world.
Identifying funding sources for projects
Renewable Energy Power Plants
Firstar's strong infrastructure, project management and program management background, coupled with our world class team of renewable energy experts in solar, wind, bioenergy and project finance, position Firstar to become a global leader.
Firstar provides advisory services to entities interested in building, owning, operating and financing small- to medium-sized power plants and distributed generation facilities in Europe and the United States. Our business model encourages partnerships, inviting land owners, municipalities, regional authorities and rural utilities to procure services or partner with Firstar to achieve distributed generation objectives and renewable portfolio standards.
Our leadership ensures quality delivery, integrity and exceptional execution for DN&A projects, clients and partners. The Firstar team brings more than one hundred years combined experience in military, government and commercial project management, program management, renewable energy development and finance to its client's initiatives.
Firstar can assist companies interested in entering into, or expanding their market share of, the U.S. Government (USG) construction market. This service includes assistance in strategic planning, identification of internal organization and approach to maximize market share, while complying with rules and regulations of the USG. We offer guidance and support in building the right relationships with Government decision makers. Firstar can assist on "Red Team" reviews and help in other areas of proposal preparation support. The Firstar team knows how to identify and develop a positive relationship with qualified disadvantaged and minority businesses that must be used in USG contracts.